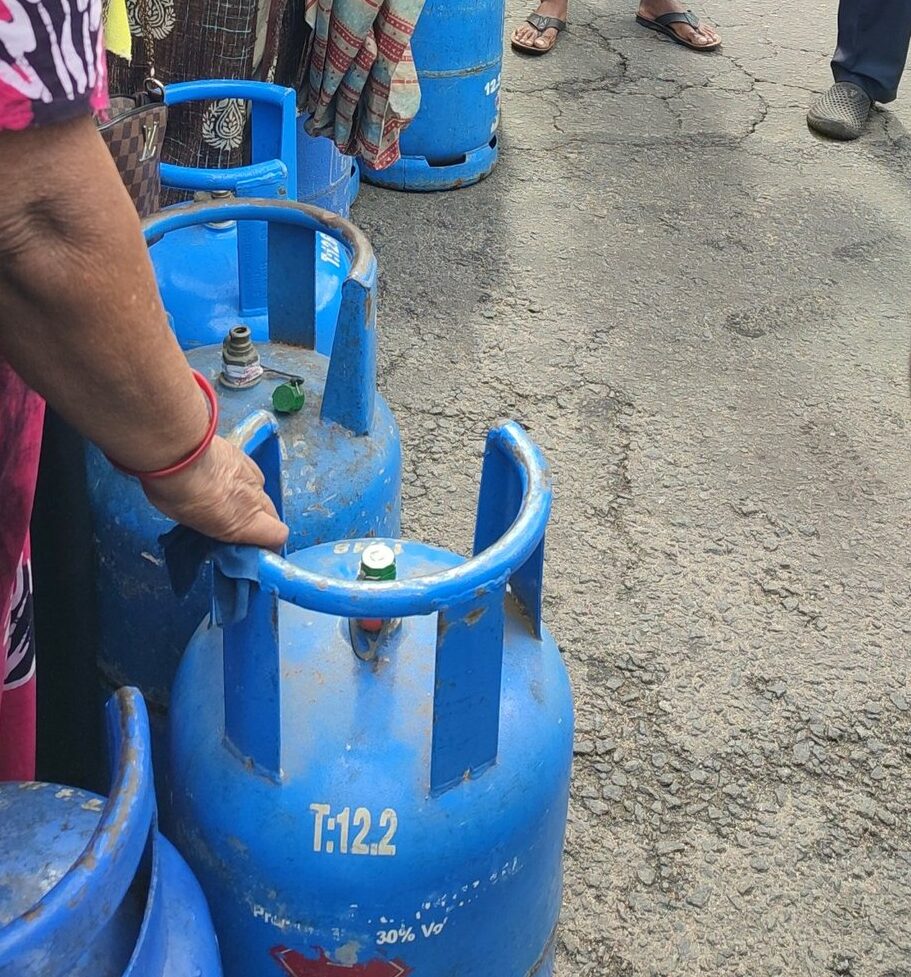 Demonstrators blocked roads in several areas today demanding cooking gas.
Protests were staged along the Mattakkuliya – Pettah main road and along the Baseline Road in Narahenpita today.
The protesters placed empty gas cylinders and other objects and blocked the road disrupting vehicular movement.
Similar protests were reported from other parts of the country as well.
Protests have been staged around the country over the past several weeks demanding domestic gas.
Sri Lanka is facing a severe shortage of gas and fuel. (Colombo Gazette)