Police fire tear gas and water cannons on IUSF students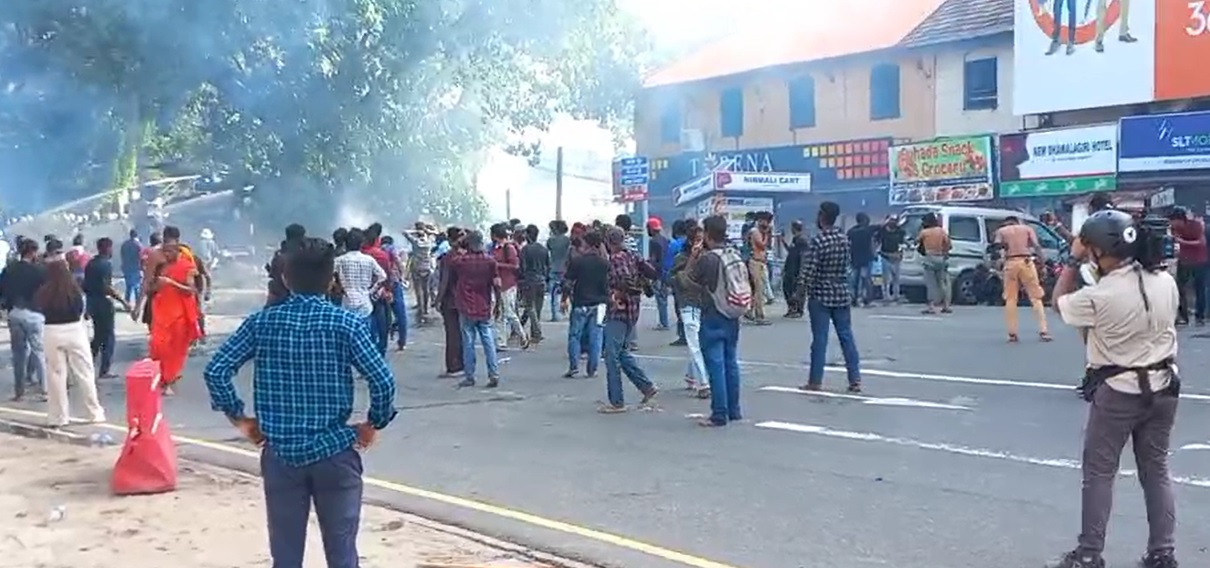 The Police fired tear gas and water cannons on Inter University Students (IUSF) in Fort today.
The Police had earlier obtained a court order preventing the protesters from entering selected roads in Fort.
However the students, who marched to Fort from Lipton Circus, clashed with the Police near the Fort Railway station when the Police attempted to give them the court order.
The students then attempted to enter the road adjoining the World Center and clashed with the Police manning barricades.
The Police fired multiple rounds of tear gas on the students to try and force them to disperse.