Nishantha Silva links GR to Lasantha's murder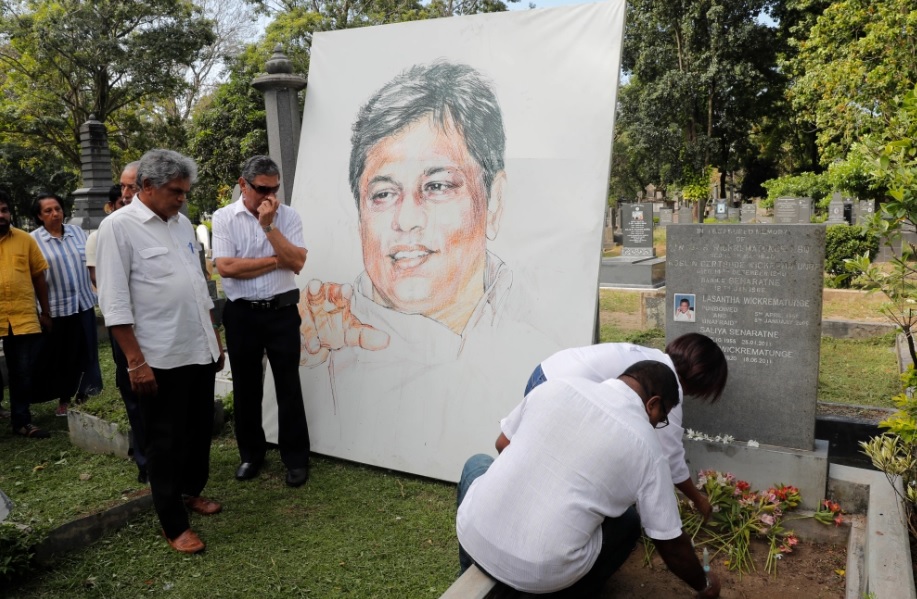 Former detective of the Criminal Investigations Department, Nishantha Silva has linked President Gotabaya Rajapaksa to the murder of journalist Lasantha Wickrematunge.
Silva has assembled into a vivid picture building what he says is the complicity of Rajapaksa in the 2009 murder of journalist Lasantha Wickrematunge, the Committee to Protect Journalists reported.
Silva believes that Rajapaksa—then Secretary of Defense—had the means, the opportunity and as, he said in a written statement, "a clear motive for killing Lasantha Wickrematunge" – to prevent the journalist from testifying against him in court.
Rajapaksa has denied any involvement in extrajudicial killings, abductions, and disappearances.
Silva ran an official probe into Wickrematunge's killing from 2015 to 2019, but his work was cut short when he fled the country after Rajapaksa, whom he had questioned in a related case and who had been accused in a civil suit filed by Wickrematunge's daughter, Ahimsa Wickrematunge, of having "instigated and authorized the extrajudicial killing" of the journalist, was elected president. The civil case, filed in a U.S. court, was dismissed because the court said Rajapaksa was entitled to legal immunity in his official role.
Now, the detective has spoken publicly about his findings for the first time in explosive testimony at a May 13 hearing of The People's Tribunal in The Hague. Co-sponsored by the Committee to Protect Journalists, the tribunal features staged trials with real witnesses, experts (including the author of this piece), prosecutors, and esteemed judges to draw attention to journalist killings that have eluded justice.
Tribunal witnesses presented reams of evidence pointing to culpability by the Ministry of Defense when Rajapaksa was secretary. Successful prosecution of the case in an actual court of law would mark an enormous victory for press freedom in Sri Lanka. However, while some arrests were made while Silva was in charge of the investigation, suspects were released on bail and official proceedings have ground to a halt.  (CPJ / Colombo Gazette)