Protest staged near PM's office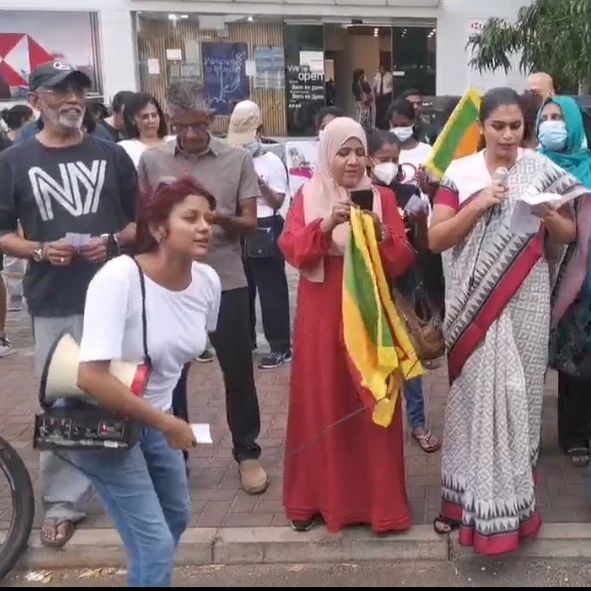 A protest was staged near the office of Prime Minister Ranil Wickremesinghe today.
Former MP Hirunika Premachandra was among those who attended the protest.
The demonstrators chanted slogans against President Gotabaya Rajapaksa and Prime Minister Ranil Wickremesinghe.
The Police placed human barricades near the gates of the office to prevent anyone from entering the premises.
Premachandra was also seen hugging some of the Police officers during the protest.
She had hugged Police officers at a protest staged recently as well. (Colombo Gazette)