Probe on cause of death of leopard in Hatton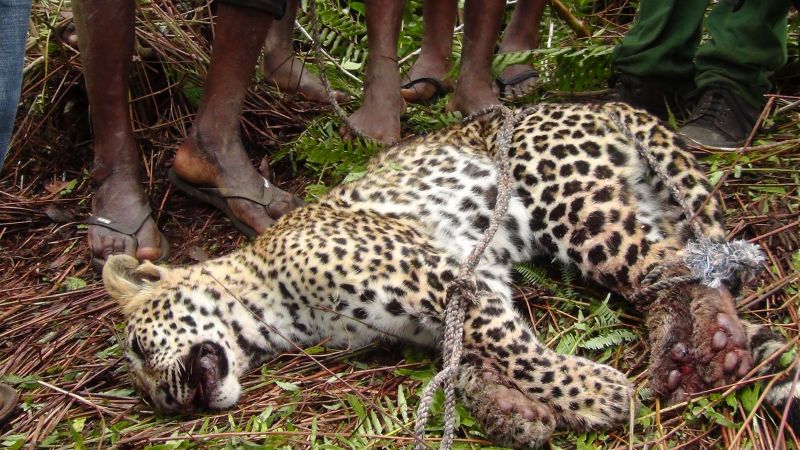 An investigation has been launched to determine the cause of death of a leopard found trapped on a tree in Hatton, after an attempt to rescue it failed.
The animal had got entangled on a tall tree after it initially got trapped in a snare on the ground.
According to reports, the leopard climbed the tree with the snare still attached to its injured body.
The animal had then got entangled on the tree resulting in a rescue attempt being launched by local residents and officials.
The tree was eventually cut down to try save the animal but the animal was found dead.
An investigation has been launched to determine if the animal died as a result of the snare or as a result of the impact caused by the tree falling down when it was cut. (Colombo Gazette)