More than 120 dead in Indonesia football riot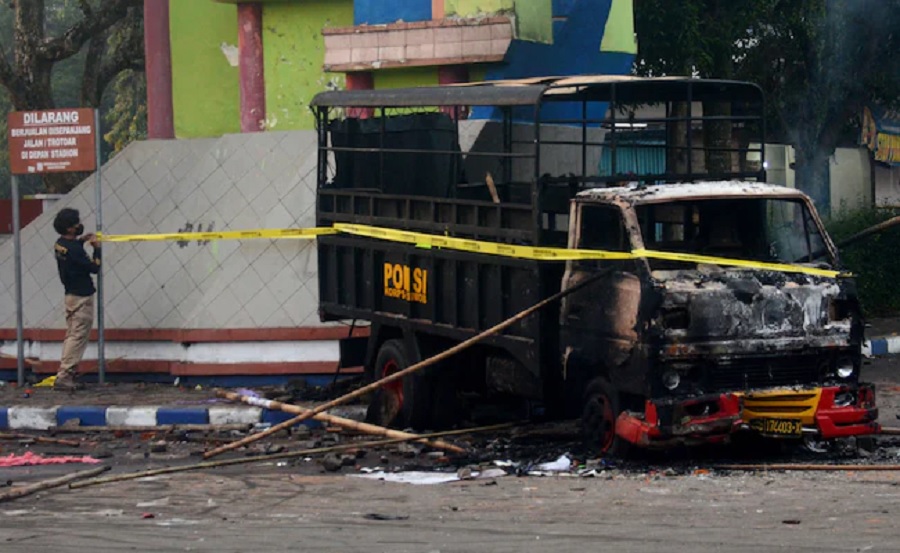 At least 127 people have died in a stampede at an Indonesian football match after police tear-gassed rioting supporters, officials say.
Around 180 were injured in a crush after Arema FC lost to rivals Persebaya Surabaya in East Java.
Videos show fans running on to the pitch after the final whistle.
Police then fired tear gas, leading to a crowd stampede and cases of suffocation, said Nico Afinta, police chief in East Java.
Two police officers are among the dead, he added.
"Thirty-four people died inside the stadium and the rest died in hospital," Mr Afinta said.
"They went out to one point at the exit. Then there was a build-up, in the process of accumulation there was shortness of breath, lack of oxygen."
Videos on social media appear to show lifeless bodies on the floor.
The Indonesian football association (PSSI) said it had launched an investigation, adding that the incident had "tarnished the face of Indonesian football".
The top league BRI Liga 1 has been suspended for a week. (BBC)