International launch of picture book for children promoting empathy and empowerment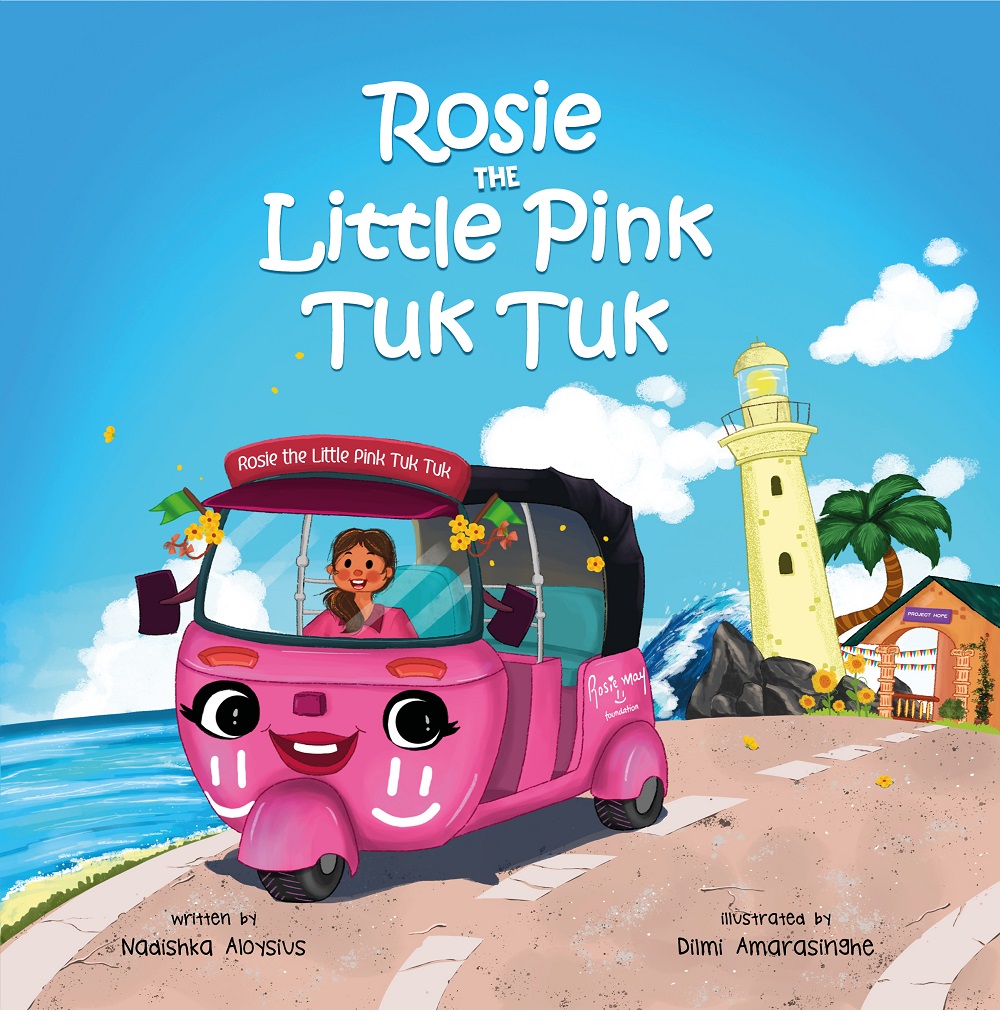 For the first time in Sri Lanka, in collaboration with the Rosie May Foundation UK, comes a creative non-fiction picture book for children that encourages empathy and empowerment.
The Rosie May Foundation is a UK registered charity founded in 2004 by Rosie May's parents, Mary and Graham, to create a living legacy for their only daughter. The Foundation supports communities in crisis enabling health and well-being, empowering women and children, especially girls, through education and skills training to have a positive future. In Sri Lanka they have trained the first female taxi drivers to provide safe travel for other women and children in Pink Tuk Tuks, lifting single mum drivers out of poverty.
Nadishka Aloysius is a teacher, stage actor, and award-winning author who works to share her love of literature with the world. She is a firm believer that representation matters and strives to showcase Sri Lankan life in her work.
The book Rosie The Little Pink Tuk Tuk, the product of a three-year-long collaboration between Nadishka and the Rosie May Foundation, presents the everyday life and work of 'Think Pink' female tuk tuk drivers. The book aims to educate and entertain both children and adults while promoting ideals of empathy and empowerment.
The international book launch will take place on Sunday 12th February from 4.00 to 6.00 pm at Milk and Honey Bookstore and Cafe, Horton Place, Colombo 07. The event includes the opportunity to speak to the author, illustrator, and founders of the charity. Children who attend will also have the opportunity to take photographs with a real pink tuk tuk, purchase autographed copies of the book, and engage in fun activities, story time, and fellowship.
According to Emma Rutland, Duchess of Rutland, Patron:
"I am deeply honoured to be a patron for the Rosie May Foundation and support this local charity, who are doing amazing work giving children, especially girls, a future, both here and overseas"
If you would like to find out more about the charity please visit www.rosiemay.com.
For further information about the author visit www.facebook.com/NadishkaAloysiusBooks