Gotabaya makes rare public appearance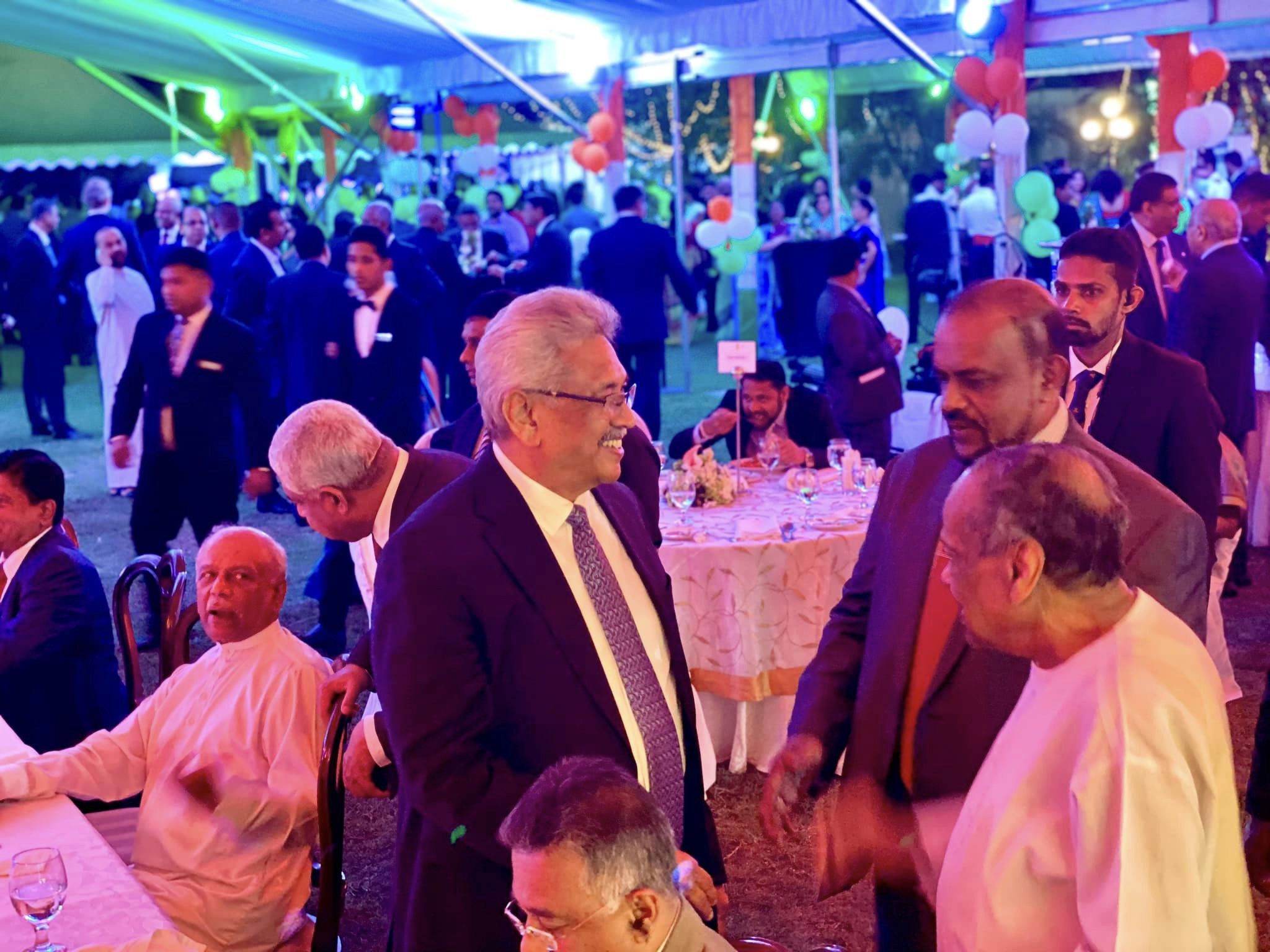 Deposed President Gotabaya Rajapaksa made a rare public appearance by attending the India Republic Day celebrations at India House in Colombo.
Rajapaksa was among the guests who attended the event and mingled with some of those present.
His brother, former Prime Minister Mahinda Rajapaksa and current Prime Minister Dinesh Gunawardena also attended the event.
A number of diplomats and journalists and businessmen were also invited for the event.
Gotabaya Rajapaksa was seen speaking to some of the guests and even posing for photographs.
The former President has mostly stayed away from the limelight since being forced to leave office last year following mass protests. (Colombo Gazette)