Government defends Kandy event for new foreign envoys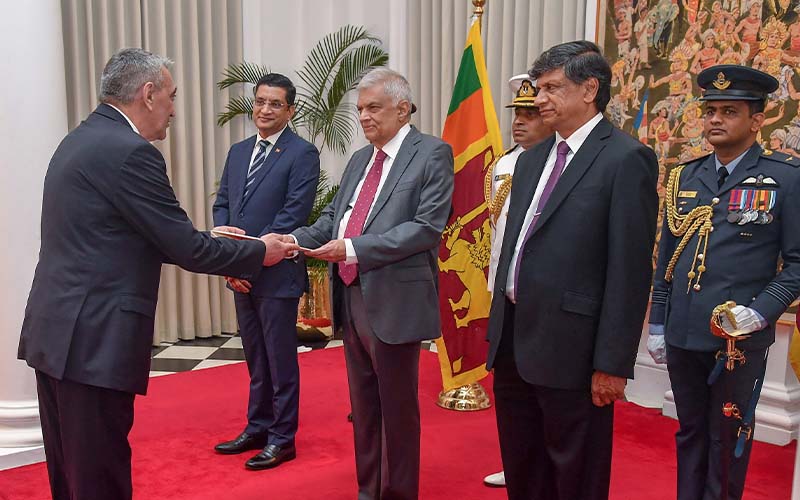 The Government has defended the event held in Kandy for the presentation of the credentials by a group of foreign envoys.
Eleven newly appointed Ambassadors and six High Commissioners to Sri Lanka presented their credentials to President Ranil Wickremesinghe last afternoon (02) at the Presidential Palace in Kandy.
New Ambassadors had been appointed to Cote d'Ivoire, Uruguay, Mongolia, Serbia, Sudan, Armenia, North Macedonia, Slovakia, the Czech Republic, Sweden, and Ecuador, while new High Commissioners had been appointed to Jamaica, Tanzania, Malawi, Canada, Malaysia, and the Maldives.
The President's Media Division said that misleading claims had been made on social media over the event.
Among the criticism on social media over the event was giving the new diplomats Police protection.
The President's Media Division said that the Vienna Convention and other global practices were followed during the event held in Kandy. (Colombo Gazette)