Ukraine accuses IOC of 'double standards' over Russia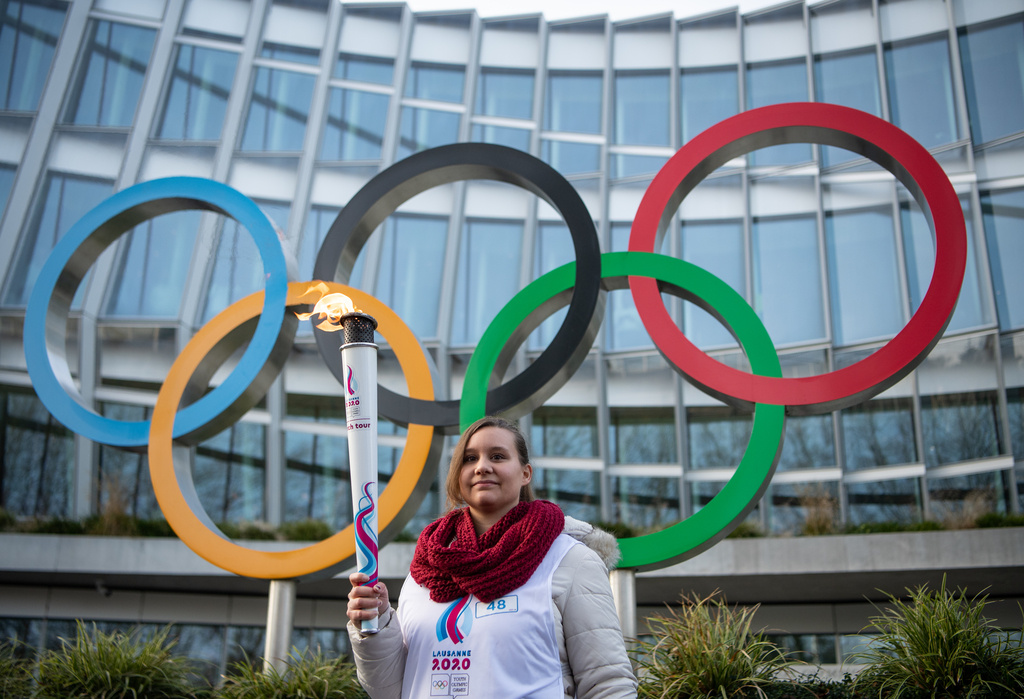 The International Olympic Committee has been accused of "double standards" by Ukraine's sports minister for suggesting Russian and Belarusian athletes could compete at Paris 2024.
Ukraine remains strongly opposed to the IOC "exploring a pathway" for athletes from the banned nations to take part.
"What's changed? Nothing has changed. At first the IOC banned them, and now they are trying to allow them to compete," said Vadym Guttsait.
"There are certain double standards."
The topic of sanctions against Russian and Belarusian athletes will be high on the agenda when the IOC's executive board meets on Tuesday in Switzerland.
Shortly after Russia's invasion of Ukraine last year, the IOC called on sporting federations to ban athletes from Russia and its ally Belarus.
However, last month the IOC opened up the possibility of athletes from the nations participating under a neutral flag in Paris.
Guttsait said that for that to happen there must be "serious criteria" attached to validate the neutrality of any athletes allowed to compete.
"They can't just say 'we are for peace' and that's it," said Guttsait, who is also the head of Ukraine's National Olympic Committee.
"If the criteria are very weak, then why was Russia suspended last year?
"The situation has only deteriorated. More Ukrainians are being killed and more Ukrainian territory is being occupied. There are air-raid alerts every day and our cities are being bombed and our people are being killed.
"We do not understand at all what was the reason for the IOC to start discussion about the lifting of the ban on Russian and Belarusian athletes."
Explaining its decision, the IOC said the Olympics "cannot prevent wars and conflicts" but the Games could "inspire us to solve problems by building bridges".
But Guttsait said it was impossible to separate politics and sport while his country was under attack.
"We have no life in Ukraine, we have no conditions for normal training and preparations for the Olympic Games," he added.
"At the same time, the Russians have all the conditions to practise and compete domestically. They sleep at night, and we don't."
The IOC is encouraging sports to allow Russian and Belarusian athletes to compete as neutrals, but it remains a decision for the individual federations.
On Thursday, World Athletics said it was keeping its ban in place.
World Athletics president Sebastian Coe said the sanction appears to be "the only peaceful way to disrupt and disable Russia's current intentions" and said Russia's actions over the past year had "only hardened" his "resolve" on this issue.
"I would like to thank Sebastian Coe, and the entire World Athletics Board for their support for Ukraine, understanding and solidarity with us not only in words but also in deeds," said Guttsait. (BBC)