Indo-Lanka FTA to be upgraded to ETCA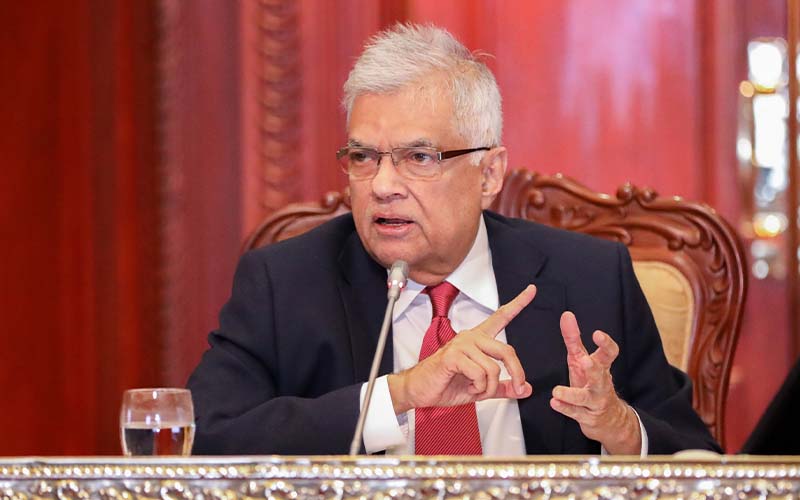 The Indo-Lanka Free Trade Agreement (FTA) is to be upgraded to an Economic and Technology Co-operation Agreement (ECTA).
President Ranil Wickremesinghe said that ECTA is essential as India is going to be the next growth center and will trigger off growth in South Asia.
"We are just 22 miles away and we have to work especially to ensure that the synergies of Sri Lanka and Tamil Nadu are brought together," the President said.
The President expressed this view during an interview organized by Harvard University through Zoom technology.
He said that Sri Lanka aims to achieve a significant development goal in the next 25 years by working alongside other countries in the Indian Ocean and South Asia.
Wickremesinghe said that as a small country with a strong democratic tradition and an open economy, Sri Lanka has always maintained its political independence and viewed India, its closest neighbor with the longest relations, as the protector of the region.
The President also highlighted Sri Lanka's role in building a new economy by collaborating with the development of the Asian region and India, moving away from the old economy.
He suggested that the free trade agreement with India should be elevated to an economic cooperation and technical agreement and expressed his willingness to enter into an agreement with the largest trade group in Asia, the Regional Comprehensive Economic Partnership, which would allow Sri Lanka to continue trading with the largest trade group in the world.
Wickremesinghe said that Sri Lanka's access to the growing Indian and African markets should not be disrupted by any big power rivalry or conflict. (Colombo Gazette)