Recent developments in Sudan closely monitored by Sri Lanka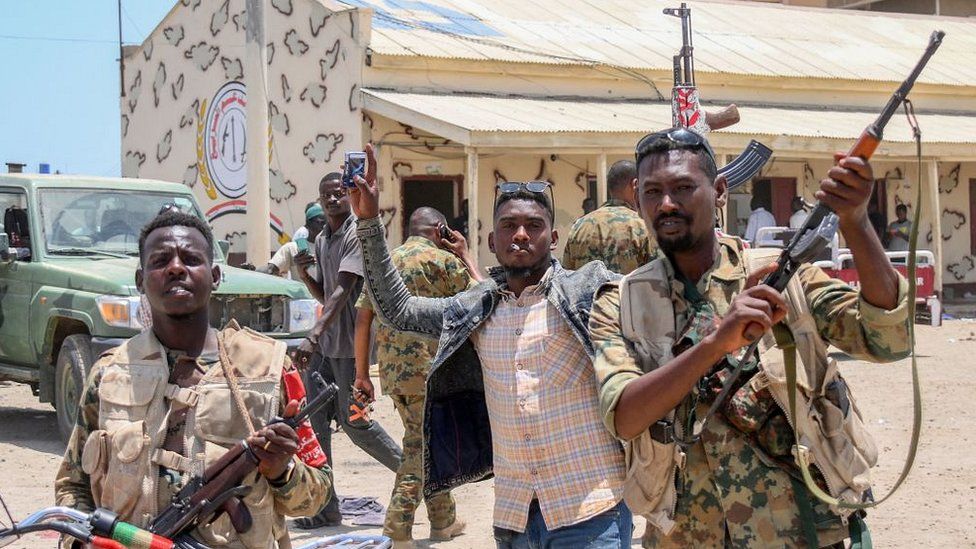 Sri Lanka is closely following the recent developments in the Republic of the Sudan.
The Embassy of Sri Lanka in Cairo which is accredited to the Republic of the Sudan is closely monitoring the evolving situation in the Sudan. 
The Embassy is in regular contact with the Sri Lankan nationals in Khartoum and its suburbs and has advised them regarding their safety, the Sri Lanka Foreign Ministry said.
The Embassy can be reached via email: slcairoconsular@gmail.com, and  Tel: +201272813000 and the Honorary Consul of Sri Lanka in Khartoum, Mr. Sayed Abdel, via Tel: +249912394035 for any immediate assistance.
Street battles are being fought by Sudan's rival forces in the capital, Khartoum, in an escalation of violence despite calls for a ceasefire to mark the Muslim holiday of Eid al-Fitr.
The paramilitary Rapid Support Forces (RSF) said they had agreed to a three-day truce and several hours later the army did the same.
But bombing, shelling and gunfire continue.
At least 400 people have been killed in a week of fighting.
It is the result of a bitter power struggle between two factions of the Sudanese military leadership over how the country should be run.
A Sudanese employee of the UN's International Organization for Migration has been killed in crossfire south of El Obeid, some 430km (270 miles) south-west of Khartoum, the agency says.
The army says it has deployed more weapons and soldiers to "comb" the streets looking for members of the rival paramilitary Rapid Support Forces (RSF).
Khartoum's international airport is still closed but the European Union says it is planning for a possible evacuation of the 1,500 or so EU nationals in the city. Other foreign embassies – the US, UK and Japan included – have so far been unable to bring their citizens home. (Colombo Gazette)