President seeks Sajith's support to address key issues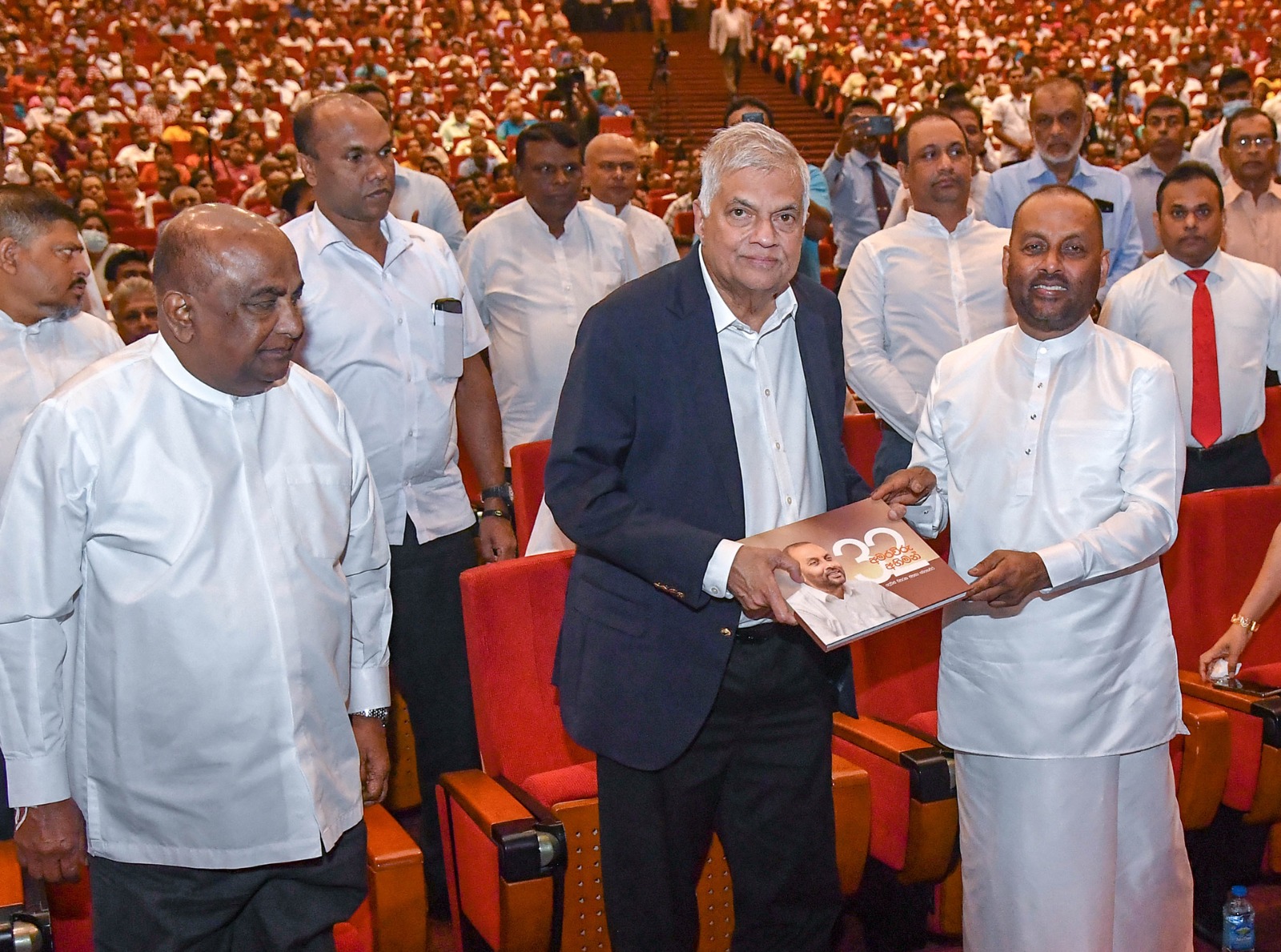 President Ranil Wickremesinghe today sought the support of Opposition Leader Sajith Premadasa to address the challenges faced by the country.
Wickremesinghe emphasized the importance of avoiding misleading arguments and instead urged the entire opposition, led by the opposition leader, to join the Government to address the country's challenges.
He also pointed out that the opposition's allegations regarding the restructuring of local debt have been proven false.
The President encouraged the opposition to participate in the next presidential election and contribute to rebuilding the country by fulfilling their responsibilities to the people. He also expressed his willingness to assign additional duties to the opposition in consultation with the Speaker, if necessary.
These remarks were made by President Ranil Wickremesinghe at the "Amarawiru Abhiman 32" ceremony, which honoured Minister Mahinda Amaraweera on his 32-year political career.
The President recalled that in 2022, President Gotabaya Rajapaksa invited all party leaders in Parliament to the President's Office.
"Unfortunately, the Samagi Jana Balawegaya and Janata Vimukthi Peramuna boycotted the meeting. During that time, I, along with Mr. R. Sampanthan and Mr. Maithripala Sirisena, discussed how to resolve this issue. Despite our efforts to bring everyone together after the incident on May 9, the Samagi Jana Balawegaya did not join us, even though they were offered the opportunity to participate without assuming the post of Prime Minister. Consequently, our government was formed, and we began our duties," Wickremesinghe said.
The President said that his government had implemented various initiatives to improve financial stability, including reaching a staff-level agreement with the International Monetary Fund last September.
"Increasing taxes became necessary due to the circumstances we faced. I proposed that we all collectively undertake this task. However, the opposition at the time demanded to see a signed agreement and accused the government of corruption. Despite facing obstacles and protests, we proceeded with the initiatives in January and February. Finally, in April, the International Monetary Fund's Executive Board approved the agreement. It was a requirement to reach a debt restructuring agreement with the Paris Club, India, and China. The opposition initially claimed that China would not agree, but eventually, China consented in March," the President said.
The President also noted the objections raised by the opposition to the domestic debt restructuring but insisted that the public have been assured that their money would be safe. (Colombo Gazette)