Sri Lanka seeks technical assistance from U.S to fight corruption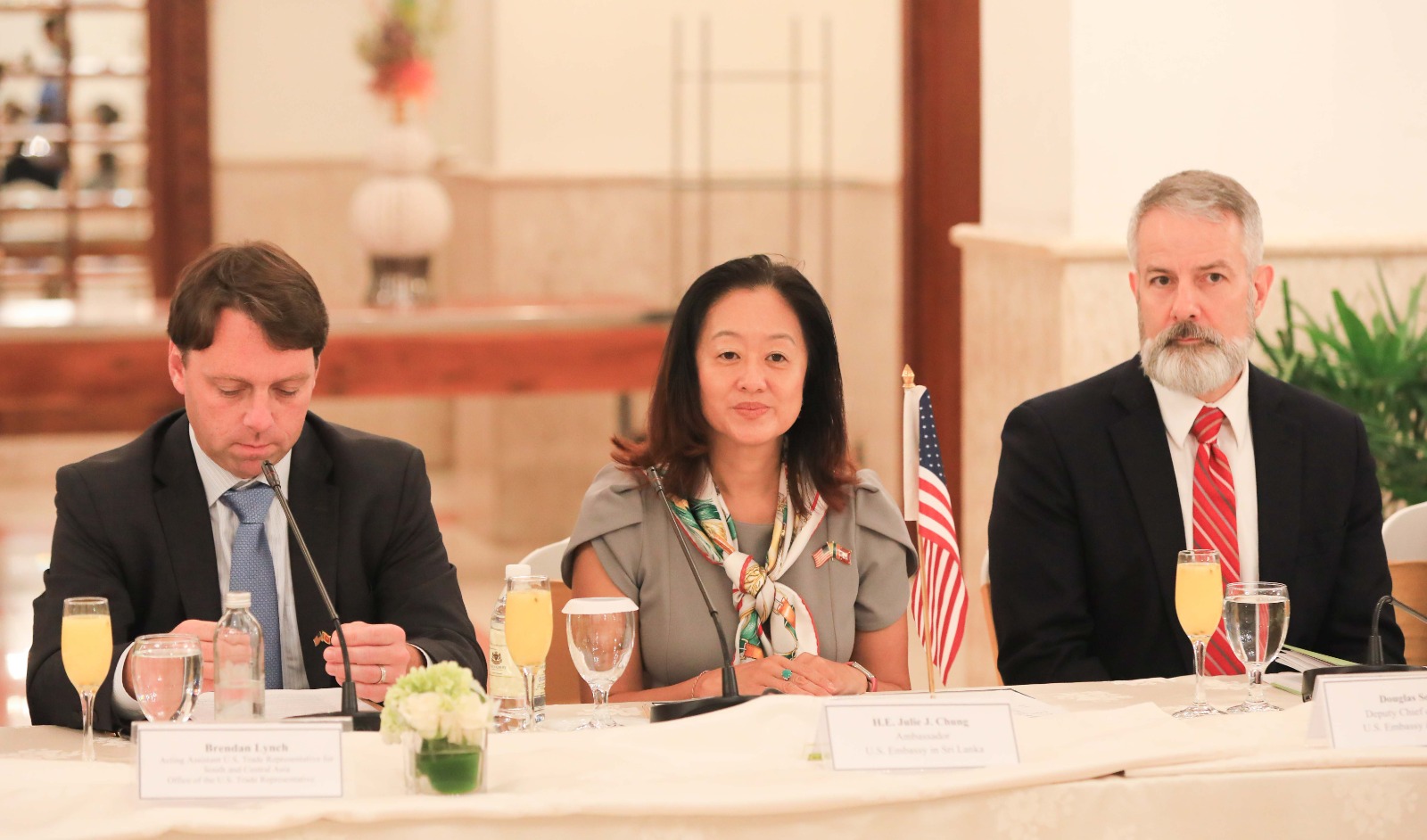 Sri Lanka has sought technical assistance and training from the U.S in the fight against corruption.
The United States and Sri Lanka marked the fourteenth Trade and Investment Framework Agreement (TIFA) Council Meeting in Colombo today (18), solidifying their commitment to enhancing trade and investment relations.
The technical level meeting, co-chaired by K.J. Weerasinghe of the Government of Sri Lanka and Brendan Lynch, Acting Assistant United States Trade Representative for South and Central Asia, witnessed productive discussions on a wide range of crucial issues.
Julie Chung, U.S. Ambassador to Sri Lanka and Chandanie Wijayawardhana, Acting Secretary to the President, set the tone with their opening remarks, acknowledging the 75th anniversary of bilateral relations between the two nations.
During the TIFA Council meeting, both delegations addressed policies impacting the investment climate, recent labour reforms, intellectual property protection and enforcement, customs and trade facilitation, technical barriers to trade and market access for apparel, gem and jewellery and agricultural products.
The discussions also extended to collaboration and technical assistance in areas such as the digital economy, gem and jewellery industry, floriculture, boat building sectors and the Coconut Research Institute's technology transfer and research commercialization.
Transparency and efficiency in approving foreign direct investment (FDI) were emphasized as key drivers of domestic economic growth and foreign investment attraction.
The United States underscored the importance of adopting robust anti-corruption measures and Sri Lanka provided updates on its proposed anticorruption legislation, seeking technical assistance and training from the U.S. Government.
The Biden-Harris Administration's commitment to workers' rights was highlighted and Sri Lanka outlined its ongoing labour law reform efforts. The United States stressed the importance of consulting relevant stakeholders and ensuring public review and comment in the process. Sri Lanka detailed its procedures for labour law reforms, with the United States expressing readiness to support these efforts.
Both nations discussed the reduction of agricultural trade barriers to enhance food security in Sri Lanka. The United States advocated for greater market access for U.S. exports of agricultural products, including animal feed. Biotechnology's role in sustainable agriculture and food security was also explored.
Intellectual property (IP) protection and enforcement were affirmed as crucial for bilateral trade and innovation. Sri Lanka shared updates on its IP legislative reforms and the United States offered capacity building support.
The meeting concluded with both governments committing to making sustained progress on trade issues, looking ahead to the next TIFA Council Meeting scheduled for 2024. The fourteenth TIFA Council Meeting served as a testament to the United States and Sri Lanka's dedication to strengthening their economic ties and fostering mutual prosperity. (Colombo Gazette)