Permission not given to Chinese ship to dock, India's concerns important: Sabry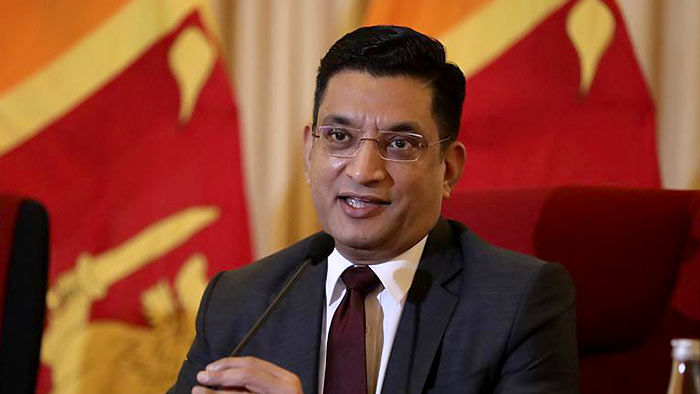 Sri Lankan Foreign Minister Ali Sabry on Monday said that Colombo has not given permission to a Chinese vessel to dock, adding that Indian security concerns are "important" for Sri Lanka.
Asked about reports regarding a Chinese research vessel named Shi Yan 6 scheduled to be docked in Sri Lanka in October and India's concerns regarding it, he said that they have a standard operating procedure (SOP) and they have consulted many friends, including India.
"That's a conversation going on for some period of time. India has expressed its concerns over a long time, but we have come out with the SOP (standard operating procedure). When we were making that, we consulted many of our friends, including India. So, as long as it complies with the SOP, we have no problem. But if it doesn't comply with the SOP, we have a problem," Ali Sabry told ANI.
He said that Sri Lanka has not given permission for the Chinese vessel Shi Yan 6 to dock in October, adding that negotiations are going on.
"So, therefore, as far as I know, we have not given permission to come to Sri Lanka during October. Negotiations are going on. Indian security concerns, which are legitimate, are very, very important for us. We have always told that because we want to keep our region a zone of peace," said Ali Sabry.
Sri Lankan President Ranil Wickremesinghe too had said that an SPO had been worked out for foreign vessels.
The Chinese research vessel was expected in Sri Lanka in October to conduct research along with the National Aquatic Resources Research and Development Agency (NARA), media reports had said earlier.
US Under Secretary Victoria Nuland, during her meeting with Sri Lankan Foreign Minister Ali Sabry, had raised concerns regarding Shi Yan 6's visit.
Taking to X, formerly Twitter, Victoria Nuland stated, "The US supports a strong and prosperous Sri Lanka. Our work together continues at #UNGA. I met with @MFA_SriLanka Minister Ali Sabry to discuss U.S. economic assistance, human rights, and our shared vision for a free and open Indo-Pacific."
Sabry had told Nuland that Sri Lanka had worked out the SOP to be followed by foreign ships and aircraft in carrying out any activity in Sri Lankan territory, according to media reports.
Reportedly, he told her that Sri Lanka had been even-handed in this approach for all nations and could not exclude China from the process. The two leaders held a meeting on the sidelines of the 78th session of the United Nations General Assembly (UNGA).
Last year, External Affairs Minister S Jaishankar, while commenting on Chinese spy vessel Yuan Wang-5 which had docked in Sri Lanka, said that any developments that have a bearing on India's security are "obviously of an interest to us".
"What happens in our neighbourhood, any developments which have a bearing on our security obviously are of an interest to us," Mr Jaishankar said at a joint press conference after the 9th India-Thailand Joint Commission Meeting.
India had expressed its security concerns over the docking of the vessel at the Sri Lankan port as it was shown as a research vessel with the capability of mapping the ocean bed, which is critical to anti-submarine operations of the Chinese Navy. The Chinese research ship had docked at Sri Lanka's Hambantota Port.
(Source: ANI)
The post Permission not given to Chinese ship to dock, India's concerns important: Sabry appeared first on ONLANKA - Sri Lanka Latest Breaking News and Top Stories.