UK recognises economic challenges in Sri Lanka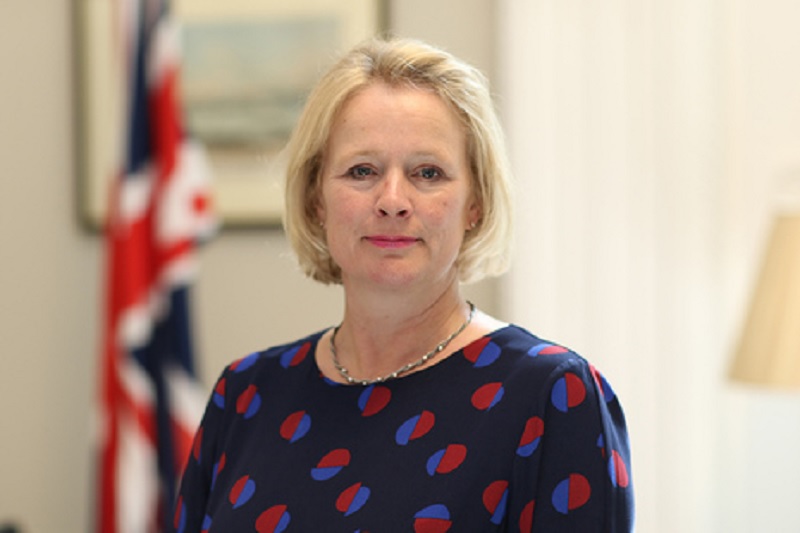 The United Kingdom (UK) says it recognises the economic challenges that Sri Lanka is facing.
UK Foreign Office Minister Vicky Ford said the UK is closely monitoring the economic situation in Sri Lanka, including foreign exchange data reported by Central Bank of Sri Lanka and Sri Lankan authorities.
In a written response to the UK House of Commons, Ford said that prior to the Covid-19 pandemic, tourism was a key export sector for Sri Lanka, making up almost 30% of total export revenues.
However, Sri Lanka's tourism receipts declined by almost 80% in 2020 and fell by a further 60% in 2021.
The UK is a key contributor to Sri Lanka's tourism sector. It has been among the top three source markets in the past three years, placed as the second major country of origin for tourists in Sri Lanka in 2019 and 2020, and third in 2021.
Remittances from overseas workers have also been an important contributor to Sri Lanka's economy in the past three years, worth around 8% and 9% of Sri Lanka's total GDP in 2019 and 2020, respectively. Despite initially remaining constant in 2020, remittances fell by over 20% in 2021, down to their lowest levels since 2011, the UK Minister said.
She said the UK recognises the difficult economic situation in Sri Lanka and welcomes the start in-depth discussions with the International Monetary Fund (IMF) on reforms needed to bring the economy back to a sustainable path.
"The Prime Minister spoke to the Prime Minister of Sri Lanka Ranil Wickremesinghe on 30 May, and underlined the UK's continued support for the people of Sri Lanka during their current economic difficulties," she said.
Ford said the UK recognises the economic challenges that Sri Lanka is facing and continues to monitor the situation in Sri Lanka closely, including the impact economic issues are having on food security and livelihoods.
"The existing social protection systems, including the Samurdhi programme, provide essential support to the most vulnerable communities in Sri Lanka and will be crucial at this difficult time," she said.
The UK Minister added that the Sri Lankan authorities have taken a number of measures to help support the public, including an economic relief package of Rs. 200bn ($1bn) announced in January 2022.
This package includes a Rs. 5000 ($25) monthly allowance for public sector employees, pensioners and disabled soldiers.
Under the scheme, Rs. 1000 ($5) has been allocated to the beneficiaries of the government's largest welfare programme 'Samurdhi', and a number of taxes and levies have been removed from essential foods and medicines.
The Government of Sri Lanka agreed on May 2 to provide a special three-month cash allowance from May to July worth Rs. 13.36 billion to 3.34 million families affected by the current economic crisis, with funding from the World Bank of which the UK is a major donor.
Vicky Ford said the UK regularly discussed economic policy with the Sri Lankan Government and encourage efforts to improve economic growth and protect vital economic interests such as key industries, commodities, employment and livelihoods. (Colombo Gazette)