Gota's resignation and Ranil's appointment gazetted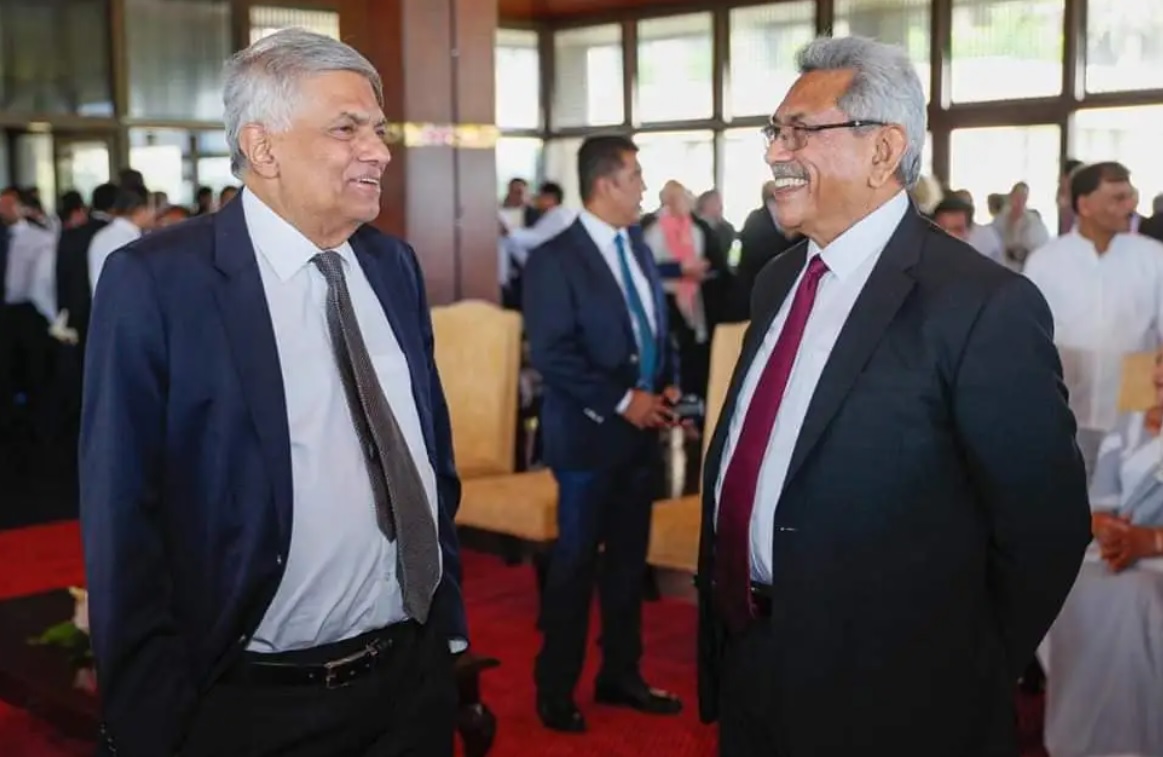 The resignation of Gotabaya Rajapaksa as President and the appointment of Ranil Wickremesinghe as President, have been gazetted.
Speaker Mahinda Yapa Abeywardena issued a gazette notice saying he has received a letter from President, Gotabaya Rajapaksa dated 14.07.2022 informing his resignation from the office of the President, in terms of Article 38(1)(b) of the Constitution of the Democratic Socialist Republic of Sri Lanka.
Meanwhile, Secretary to the President Gamini Senarath issued a gazette notice stating that Gotabaya Rajapaksa has resigned the Office of President and in terms of Article 40(1) (a) of the said Constitution, the Parliament of Sri Lanka will elect as the President one of its members who is qualified to be elected to the Office of President.
It has been proclaimed that, until a new President is elected by Parliament, Prime Minister Ranil Wickremesinghe assumed duties and functions to act in the Office of the President in terms of Article 40(1) (c) of the said Constitution, by making and subscribing the affirmations set out in the Fourth and Seventh Schedules of the said Constitution in the manner provided for in Article 32 (1) read with Article 157A (7) thereof, on this Fifteenth day of July, Two Thousand Twenty Two. (Colombo Gazette)