Sri Lanka Sub Aqua Club partners with ADEX Asia Dive Expo- Asia's largest dive consumer and trad...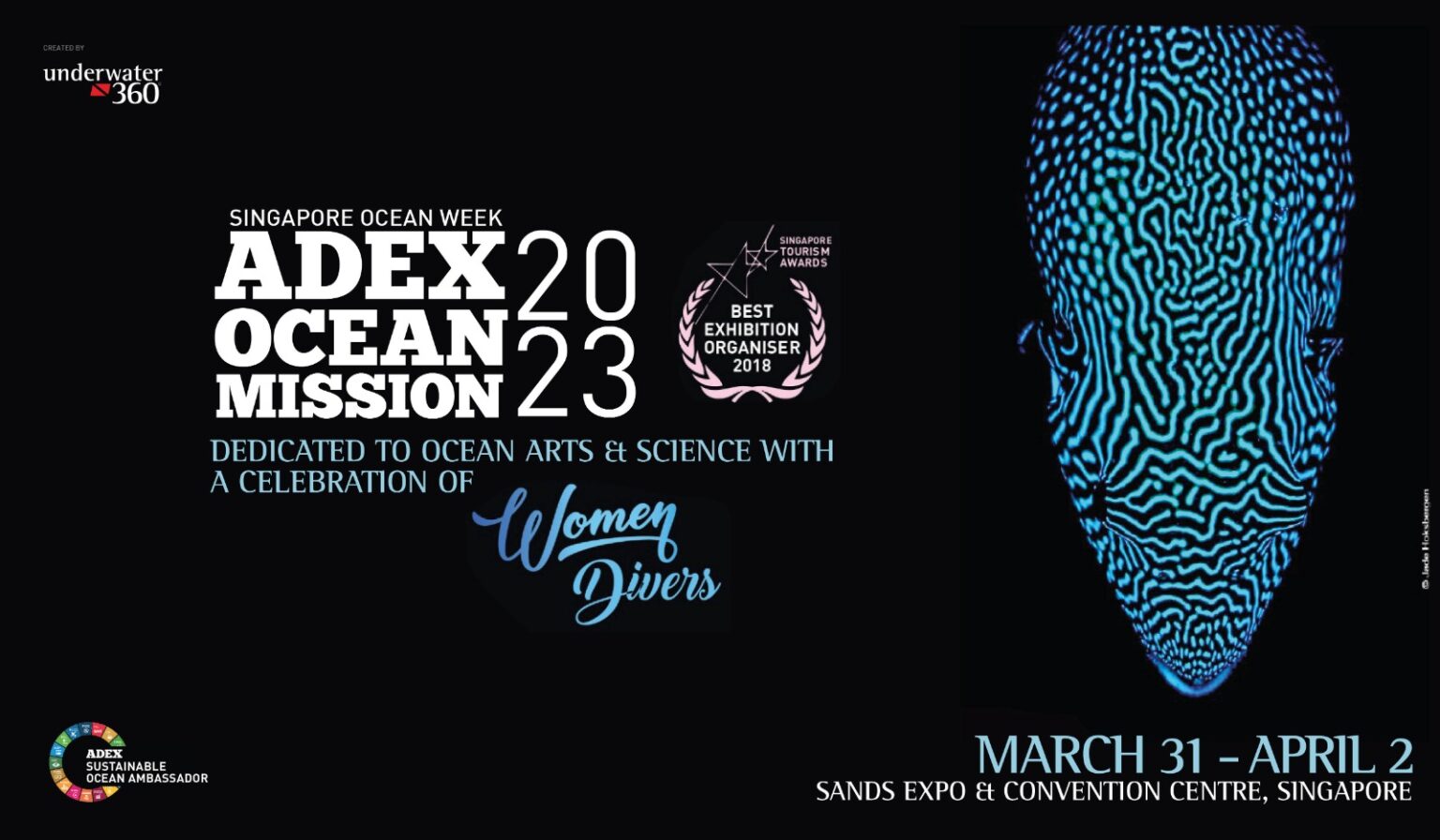 The Sri Lanka Sub Aqua Club (SLSAC)  – the oldest Dive Club in Sri Lanka, has partnered with ADEX Asia Dive Expo – the largest and longest-running dive consumer and trade show in Asia. ADEX Ocean Mission 2023 will be held from March 31 to April 2 at the Sands Expo and Convention Centre in Singapore.
The Sri Lanka Sub-Aqua Club (SLSAC) established in 1985, provides a forum for recreational organized diving, learning and fellowship activities for the local diving community with a focus on marine conservation and diving safety.
ADEX Ocean Mission will attract audiences from around the world, a global line-up of experts and celebrity speakers in the field and over 300 industry players showcasing their exhibiting booths representing international brands from across the globe. Using this as a platform to promote Sustainable and Adventure/Dive Tourism in their respective countries, ADEX will showcase the Tourism Boards of many countries as exhibitors this year.
"Sri Lanka has much to offer the diving world, particularly in its excellent portfolio of shipwrecks both historical and modern, including World War 1 and World War 2 wrecks. I hope that this partnership will help spotlight Sri Lanka." said President of SLASC, Dharshana Jayawardena.
This year ADEX will feature a line-up of innovative ocean-centric conservation topics in celebration of Singapore Ocean Week focusing on Blue Economy, the Sustainable Marine Environment through preserving the health of the ocean ecosystem and Sustainable Marine Tourism, which is gaining global popularity.
The show will bring together a melting pot of experts from around the globe in the field of ocean sustainability and conservation, to Singapore. The global line-up from speakers, all celebrities and experts in the industry, will feature esteemed personalities from the Women Divers Hall of Fame, Ocean Advocates, Free Diving celebrities, Guiness World Record Holders, UN Environment Programme Officers, Global Conservation Organizations, Guest Speakers, Tek Talk Speakers, Free Diving Speakers, Conservation and Sustainability Speakers, Photo/Video Speakers and Mermaid Speakers.  ADEX will bring together over 100 speakers from over 30 countries.
The exhibition will also boast of 'The World's Largest Digital Underwater Photo Gallery', showcasing over 3,000 curated images from underwater photographers from all over the globe and the 'Voice of the Ocean' annual competition for the world's best and aspiring photographers, cinematographers and artists to showcase their work in front of a panel of professional judges and a live audience at ADEX 2023.
"We are excited to partner with the Sri Lanka Sub Aqua Club to increase awareness on ocean conservation and look forward to working with them to promote diving in Sri Lanka", John Thet, CEO, Asia Dive Expo, Founder, Underwater360, Ocean Citizens & Historical Diving Society Asia.
ADEX was present in Maldives in March 15-18, 2023 as ADEX Maldives Dive Festival and Conference. Following ADEX Ocean Mission in Singapore in March 31- April 2, 2023, ADEX will go live as ADEX Sabah Ocean Partnership Summit in August 18-20, 2023 in Sabah, Malaysia and ADEX India will be at Bangalore in October 6-8, 2023.
Please visit www.adex.asia for more information.