Globally recognised evangelist Paul Dhinakaran prays for RW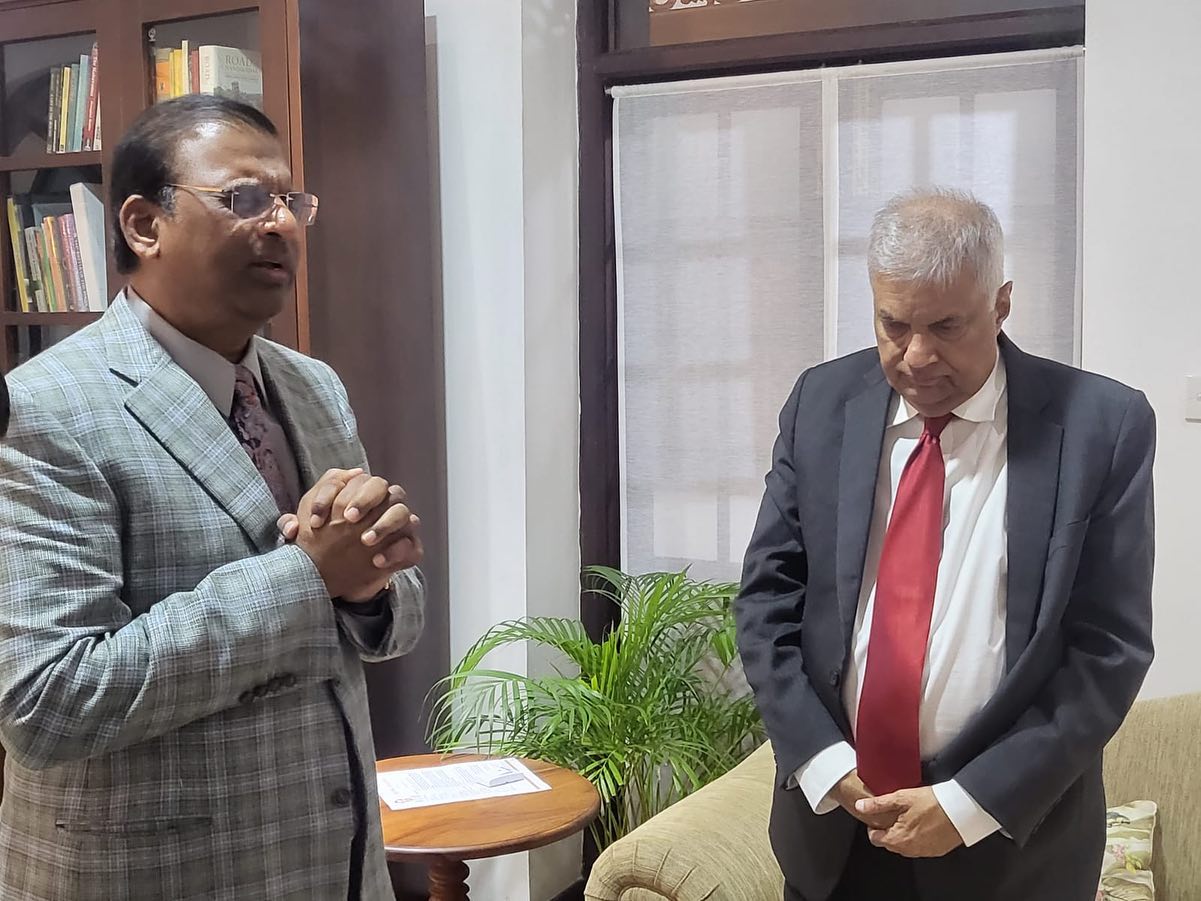 Globally recognised evangelist Dr. Paul Dhinakaran prayed for President Ranil Wickremesinghe during a visit to Sri Lanka.
Dr. Paul Dhinakaran posted images on social media of his meting with the President in Colombo.
"Handed over a symbol of praying hands to His Excellency the President Ranil Wickremesinghe, at his residence on Wednesday while offering prayers for the recovery and well being of Sri Lanka. God also promised His blessings on this land and a freedom to grow with the participation of many countries worldwide into Sri Lanka," Dr. Paul Dhinakaran said in a post on social media.
There were reports that Dr. Paul Dhinakaran was not given permission to conduct a prayer service in Jaffna owing to opposition raised by Hindu groups.
He however conducted a service in Colombo and prayed for economic recovery in the country.
Dr. Paul Dhinakaran is the son of the late Samuel Dhinakaran, the founder of Jesus Calls Ministries and Karunya University. (Colombo Gazette)