Sri Lanka notes battle for supremacy between US and China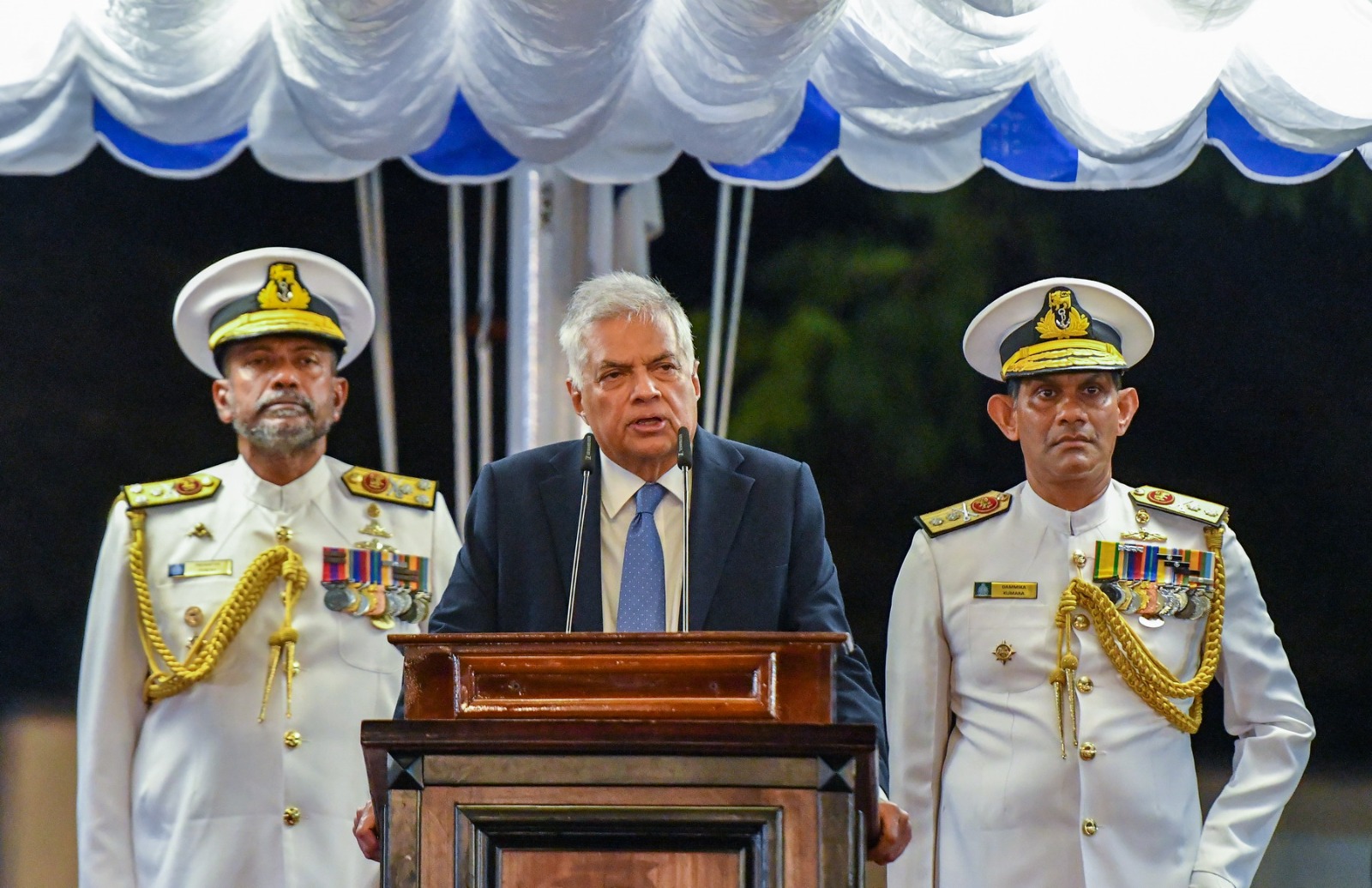 Sri Lanka says a contest for supremacy is unfolding between the United States and China across the expanses of the Pacific Ocean.
President Ranil Wickremesinghe said that a power struggle is also emerging between Western nations and Russia in the context of Ukraine.
"Undoubtedly, the Indian Ocean hosts the world's pivotal trade routes, making Sri Lanka an integral player at this stage. As we navigate these waters, it is imperative that we chart a course devoid of entanglement in these international rivalries, maintaining an impartial stance. Our foremost concern must be the safeguarding of our security within this sphere," the President said.
He expressed these views during an address at the Presidential Colours Awarding Ceremony at the Navy Volunteer Force Advance Naval Training Centre in Boossa.
The President said that considering the evolving global landscape Sri Lanka's security apparatus will undergo a comprehensive review.
He said that the review is poised to adopt a forward-looking perspective, intricately tied to emerging economic trends and the pressing issue of climate change.
The President said the recalibration of focus is paramount to effectively respond to the multifaceted challenges that lie ahead.
"Upon the compilation of this review report, a blueprint for modernized security policies of the National Security Council will ensue. The task of orchestrating this critical endeavour has been entrusted to Defence 2030, which has diligently appointed an adept review team. This distinguished team, under the adept guidance of former Major General Channa Gunathilake, is dedicated to the preparation of this pivotal report. In support of these efforts, a dedicated office has been established, reaffirming our unwavering commitment to ensuring the comprehensive security of our nation," the President said.
The President said that the challenges that lie ahead extend far beyond the confines of weaponry or monetary considerations.
"Our paramount concern remains the welfare and prosperous future of our citizens, encompassing both those in active military service and those who will transition beyond it. Your dedication has not gone unnoticed, and we are committed to integrating your insights and perspectives into this new security review," the President said at the Navy event.
The President said that the dynamics of today's landscape witness the encroachment of global power struggles into the Indian Ocean's realm. (Colombo Gazette)