IMF MD and Ranil review progress on restructuring Sri Lanka's debt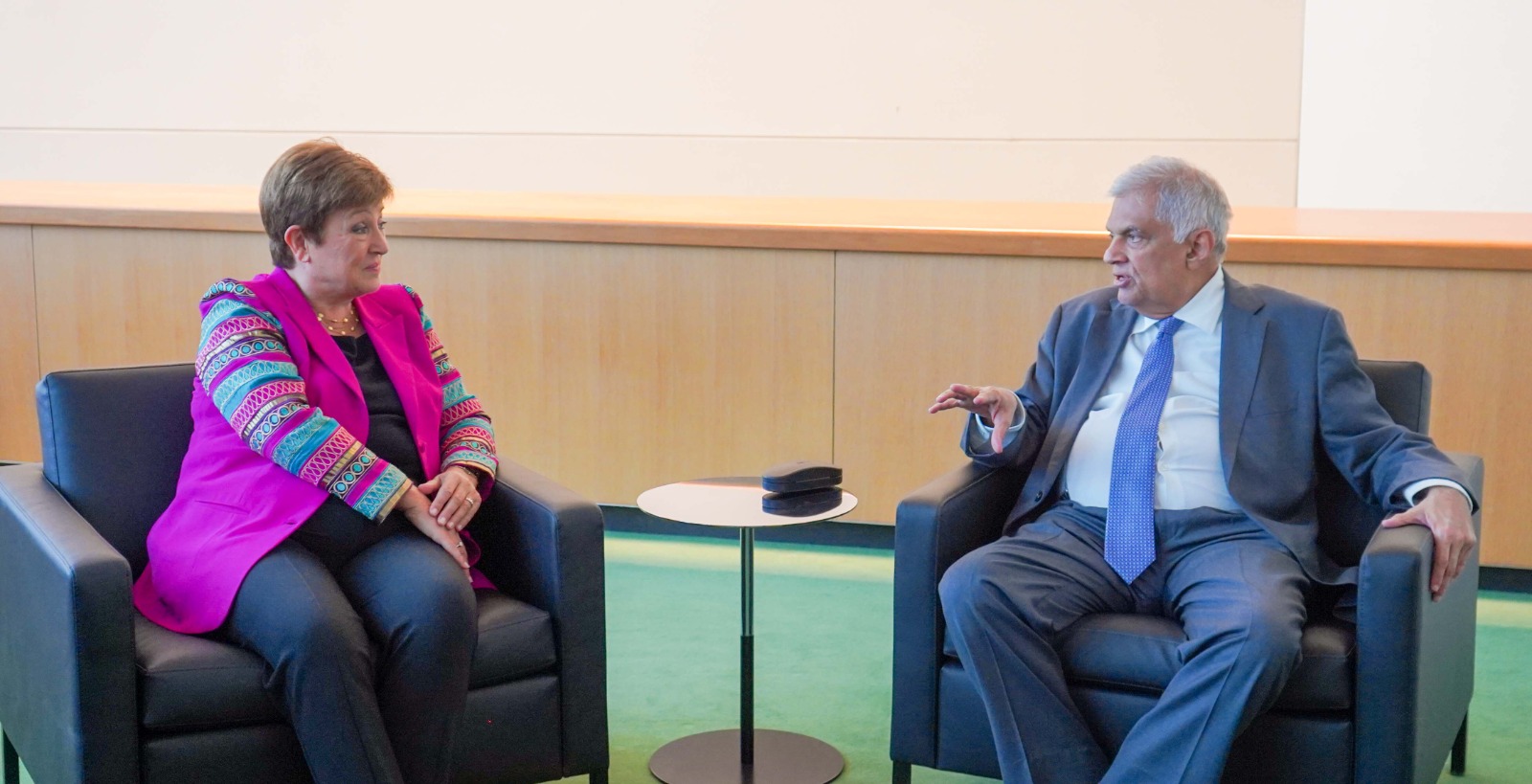 The Managing Director of the International Monetary Fund (IMF), Ms. Kristalina Georgieva and President Ranil Wickremesinghe reviewed progress on restructuring Sri Lanka's debt.
The discussion took place on the sidelines of the United Nations General Assembly (UNGA) in New York,
During the meeting, Ms. Georgieva and President Wickremesinghe delved into the ongoing financial sector reforms and the substantial progress made in debt restructuring initiatives, the President's Media Division said.
The IMF Managing Director commended the Sri Lankan government for its effective measures in curbing inflation and nurturing a conducive environment for business growth, as well as the flourishing tourism industry.
She expressed her satisfaction with the government's commitment to enhancing the overall economic landscape. (Colombo Gazette)