US envoy meets civil society to discuss core anti-corruption issues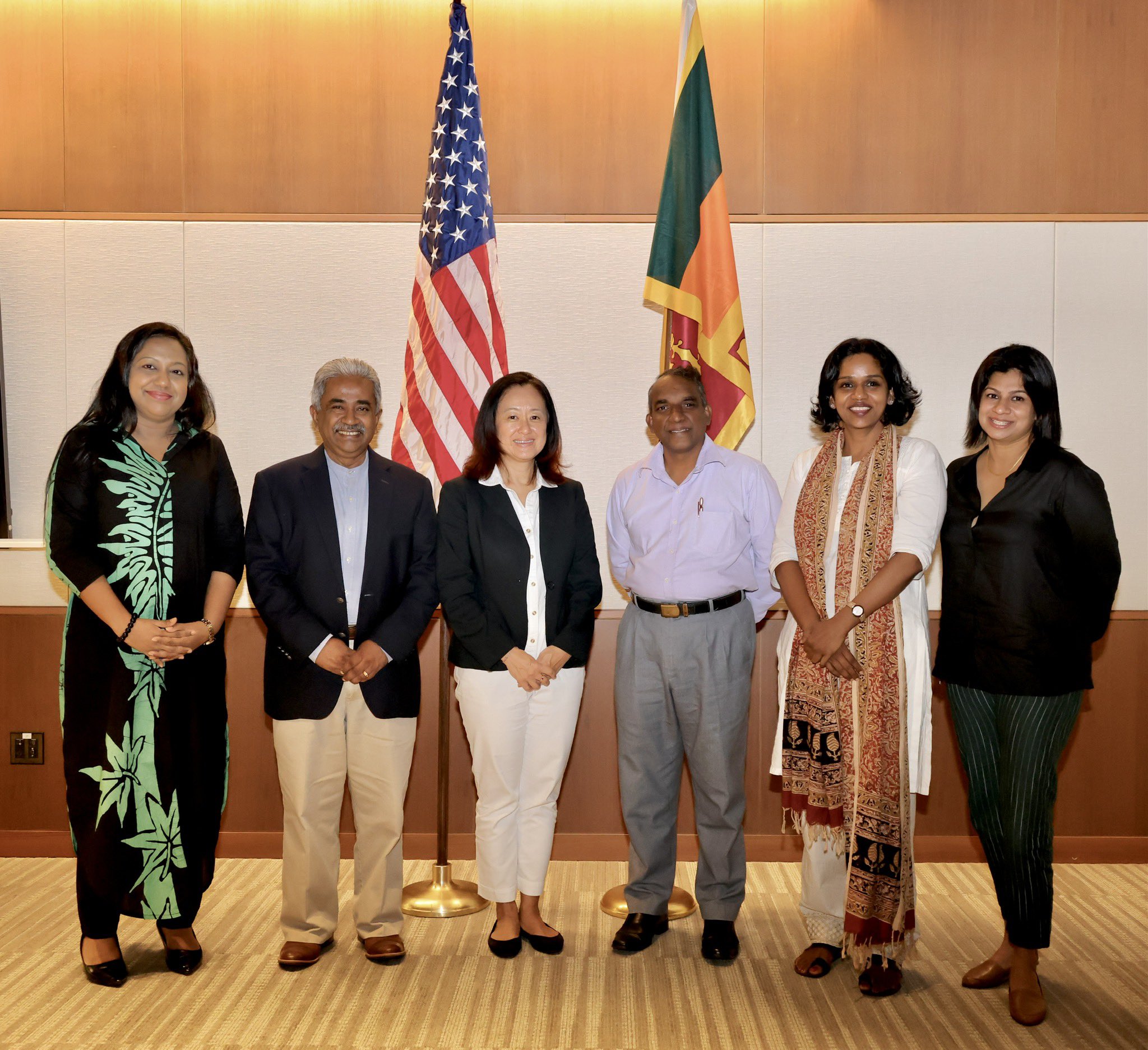 The US Ambassador to Sri Lanka, Julie Chung, met local civil society members to discuss core anti-corruption issues.
The Ambassador posted on X saying governance and economic reforms must go hand-in-hand in Sri Lanka.
Julie Chung met with a coalition of civil society members, including representatives of
Transparency International, Sri Lanka and the Centre for Policy Alternatives.
The Ambassador said they discussed the results of their research on the core anti-corruption issues that must be prioritized and tackled for comprehensive reforms.
The Civil Society Governance Diagnostic Report on the Anti-Corruption Landscape of Sri Lanka introduces a comprehensive set of governance reform recommendations designed to address the root causes to the current crisis in the nation.
The report, the result of an in-depth study, identifies and prioritises key aspects in governance that require systematic attention from both a public opinion and economic governance perspective
This collaborative effort, reflecting the crucial socio-political moment of reform in Sri Lanka, was led by Transparency International Sri Lanka (TISL) in partnership with a core group consisting of Verité Research, the Centre for Policy Alternatives (CPA), Sarvodaya, People's Action for Free and Fair Elections (PAFFREL) and the National Peace Council (NPC).
Together, they formed the "Civil Society Initiative on Anti-Corruption Reform for Economic Recovery", with the shared understanding that the country is in a governance crisis embedded in deep rooted corruption, which must be addressed, if we are to strive towards actual, sustainable and equitable economic recovery. (Colombo Gazette)