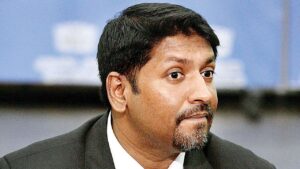 A committee has been appointed to oversee the security, health and other needs related to GotaGoGama at Galle Face.
Prime Minister Ranil Wickremesinghe said that the committee headed by former Minister Ruwan Wijewardene includes officials from the Colombo Municipal Council, Urban Development Authority, Health Ministry, Police and Army.
The Prime Minister said that it has been decided GotaGoGama will not be removed.
Wickremesinghe said the committee will have talks with the occupants of GotaGoGama and ensure their basic needs are met.
"GotaGoGama must be managed by the occupants and not the Government," the Prime Minister said.
The Prime Minister also said that the proposals of the Government will be presented to the occupants of GotaGoGama to get their suggestions.
He said that the intention is to get the youth of GotaGoGama involved in the political pricess.
The Prime Minister said that he is also prepared to discuss proposals put forward by GotaGoGama. (Colombo Gazette)